Best dining Sumner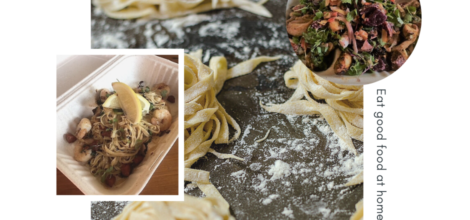 Here we go again….
another storm to weather, Christchurch knows all about this and together we can do this and come out the other side!
For now we are still going strong at Clink. We've doubled down on all our hyghiene practices and have put extra sanitiser stations in place. Our team always do use best practise but we are doing even more by sanitising EFTPOS terminals, handles and really anything that is touched regularly during service including giving our tables and chairs an uber clean between guests. We have the option of contactless payments through PAYWAVE and have asked any staff who have a cold or feel unwell to stay at home.
Despite all these efforts some of you may decide to stay in during this storm so we've put together a Take out Menu so you can still enjoy a fabulous Clink meal at home. All our containers are of course plant based and packaged up in a paper carrier bag for you to easily pick up. If you are unable to pick up we may be able to deliver directly to you so please ask if this is possible when you call us with your order. Payment can be made online prior to delivery if this is the case.
Rob and I have been here before and know that during these storms our business model needs to be fluid. We will find ways to keep the good food flowing to all our customers for as long as it takes to come through this.
#backyourbackyard
What dad really wants is a big juicy steak and a great craft beer! No mess, no fuss, hanging out time with the whole family chatting and letting our great crew look after you all.
The kids are happy we have waffles, pizzas, wraps, pastas AND fab drinks!
Mum is happy – no cooking, no cleaning, delicious fresh, seasonal food AND great wines!
BOOK NOW P. 326 5353 or over at http://clink.co.nz/bookings/
The nights and mornings are just getting tinged with darkness and it makes me start to think about flavours and textures that make the cooler seasons so wonderful.
We were really luck to get the opportunity to taste Te Mata Estate's 2015 vintage at The George Hotel last week.
Wow what a great vintage and while many of the wines are ready to be enjoyed now, 'The Coleraine' will cellar well for many years to come. Look out for these wines on the new wine list that will be launching mid April. Over the coming weeks we will be tasting some wines on Friday's from 6pm, a little taste as you arrive to gather some feedback. This week we start with Mt. Beautiful Winery from North Canterbury. By producing elegant, certified-sustainable, estate-grown wines, they have found a way to capsure in the bottle, the climate and the richness of the land.
Wines aren't the only think getting a makeover – the cocktail list goes moody, the beers less fruity and the kitchen are busy developing some new dishes in the kitchen. Some of these will be getting a try out on the trust the chef menu which as many of you know is a fabulous, relaxed and interesting way to dine at Clink.