Sumner beach
Spring is in the air and Sumner never looked prettier!
How about that… the roadworks are FINALLY over and Sumner Village has had quite the makeover!
As you come around the famous "Shag Pile" corner you are greeted to the fantastic new section of the Coastal Pathway. A clever mix of old and new with restored monuments and the use of historic stone pavers for the new stairs to the sand, no more clambering over the rocks!
Protecting our dunes is the new hardwood boardwalk in front of the Sumner Surf Lifesaving Club. Be sure to give the guards on duty a wave over the summer months, they do a great job of looking after visitors and locals in and around the ocean! If you know us you might even see our son on duty this summer as he joins the crew as a junior lifeguard. He really wants to be the IRB driver but only time and dedication will get him there!
Walking into the village our road has been chopped up and given a new coat, carefully paved areas make it clear to slow down as you are now in a village. Architecturally designed seating offers the perfect opportunity to take a breather and enjoy the new streetscape. Are they Pohutakawas lining the streets? We certainly hope so, Christmas will be even more festive with our own NZ Christmas trees in flower!
Now your rested it's time to explore the retail and hospitality precinct, take your time as there are some absolute gems to be found. Of course you are totally going to want to spend time at Clink with its modern cuisine, craft beers on tap, seasonaly cocktails and stunning selection of wines. We have THE most sunny and sheltered courtyard to be found and is the perfect place to unwind and relax. Open 7 nights for dinner from 5pm and weekends from 10am Clink keeps it fresh and seasonal.
But wait there's more!!! Clink is no longer the end of the road…. you can continue your journey over the hill on the picturesque new Evans Pass road to our coolest wee portside suburb Lyttelton! We are so happy to be celebrating renewed connections with our neighbours over the hill!
So what's keeping you…. pack up the car, jump on the bike, grab the bus and head out to Sumner to celebrate surf, sand, sunshine and new beginnings!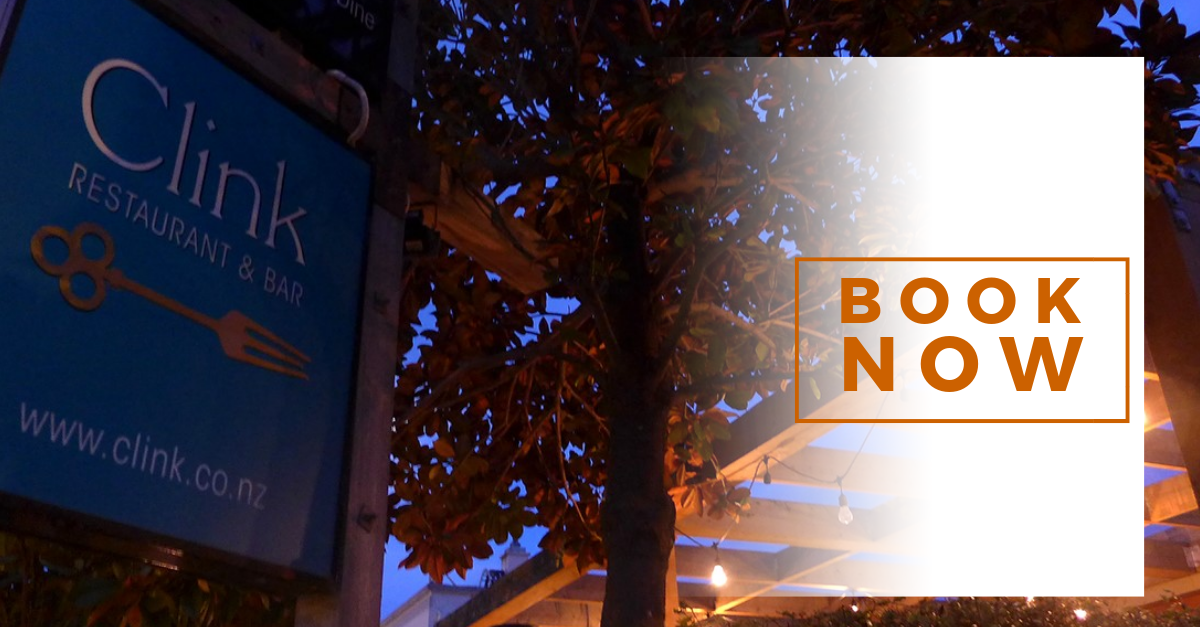 Looking for a great venue for your end of year get together?
Clink Restaurant & Bar in Sumner is a great destination for your function. With a range of menus to choose from, an extensive beverage list and a fantastic sheltered, sunny courtyard, heading out to Sumner this year for your get together is an excellent choice!
Why not throw in a little team building and education. We have some great masterclasses available to choose from:
'Gin is in' // 'The Rum Diaries' // "Whiskies of the World' // 'War of the Roses" // 'Pinotphiles' // 'Craft Beer 101/202/303' – just to name a few.
Check out our Function package for more info or drop us an email: [email protected]
Every little bit helps and we are on a mission to make Clink even more environmentally friendly in 2018.
We started last year making sure all our takeaway coffee cups and lids were compostable and moved on to straws, which at first we promoted with "refuse the straw" and didn't provide any unless requested,  but realized that occasionally people just want a straw. Enter Innocent Packaging, who have a great selection of plant based compostable single use items in their catalogue. We are hoping they will add cocktail straws to their line up this year! We have reduced our straw usage by 75% though whilst on our mission and reckon this year we can grow this to 100%.
Cleaning products were a biggy for us as we use a lot of various chemicals in keeping Clink hygienic. We decided it was time to look at alternatives and have now invested in ENJO microfibers for most our cleaning. We are very happy with the results and have saved some big dollars on chemicals and reduced a lot of plastic waste also. We still have some work to do to be completely free and are looking at alternatives for our dishwasher and glass washer but the bathrooms, kitchen, floors and windows are all now chemical free.
Next steps are – composting our food waste – finding compostable bin liners for our large bins – training all our staff in taking care of the microfibers and how to use – ditching starched linen for compostable but high quality paper – introducing ENJO into the bar. We will keep you all updated with our progress!
We live in a beautiful seaside environment and both Rob and myself are passionate about the ocean. We hope to see more people going plastic and bottle free this year and would love more than anything to see Sumner plastic free! So next time you get a takeaway coffee or dinner ask if they are using compostable containers. If we all ask we just might make a difference and establishments will look at other alternatives. We are so lucky to have fabulous companies like Innocent Packaging and ENJO making this journey easier and if it costs a little more to make this happen consider it a donation for our oceans and our planet!