Autumn menu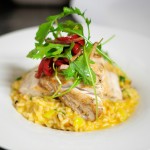 We're not quite ready for the warm temperatures of Summer to be over however the dewy morning grass is getting us thinking about food and beverages that reflect the change in the air.
Personally I LOVE change of seasons to get inspired and with places like Pinterest and Instagram feeding our minds with beautiful pictures and endless ideas it's easy to get excited. Pop over and have a look at what's feeding the Clink Teams imagination.
Clink on Pinterest
 Clink on Instagram
We'll be trialling out new season flavours with our Trust the Chef and cocktail of the week specials as we work on our Winter menus so be sure to check out what's happening over on our Facebook page every Wednesday for what we are serving up.