christmas functions
So you've been given the task to organise this years Christmas party… It really doesn't need to be a chore, in fact we can help make it fun and more importantly easy for you!
TIP #1 – Set your date NOW!
We know it seems way too early and with everything that's been going on this year that there are more important things to do BUT if your thinking a Friday or Saturday night or you want to do something a bit special this year to really show your team that you value everything they've done, then set the date and book the venue now and leave the finer details to later!
With everything that has been thrown at us this year, the staff Christmas party needs to be the BEST ever! Your team deserve it and so do you!
Here at Clink we love to host a good function and have some great ideas to share with you on how to make this years party shine!
Whether it's a lunch, a cocktail and canapes affair or a sit down sumptious meal with a gorgeous table setting, chat to us about what you would like to do this year. All our functions are tailor made to suit your requirements and we have lots of great ideas to share with you to help your planning.
We'll be putting up new menus, beverage packages and entertainment ideas over the coming weeks so keep an eye out on our website or follow us on
https://www.facebook.com/clinkrestaurant/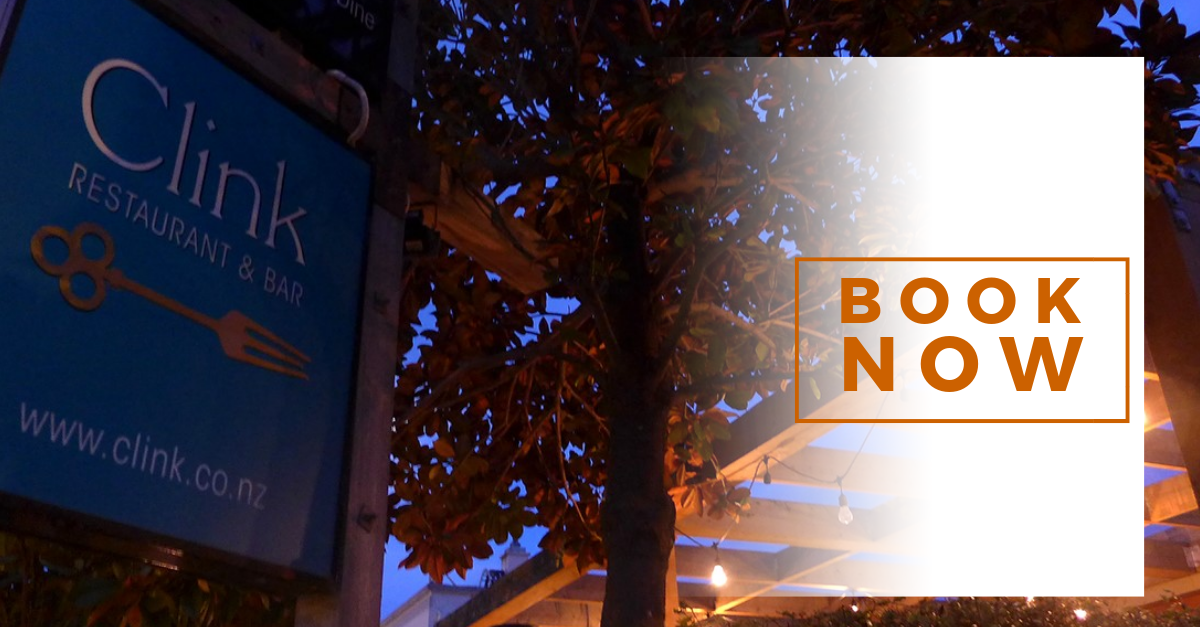 Looking for a great venue for your end of year get together?
Clink Restaurant & Bar in Sumner is a great destination for your function. With a range of menus to choose from, an extensive beverage list and a fantastic sheltered, sunny courtyard, heading out to Sumner this year for your get together is an excellent choice!
Why not throw in a little team building and education. We have some great masterclasses available to choose from:
'Gin is in' // 'The Rum Diaries' // "Whiskies of the World' // 'War of the Roses" // 'Pinotphiles' // 'Craft Beer 101/202/303' – just to name a few.
Check out our Function package for more info or drop us an email: [email protected]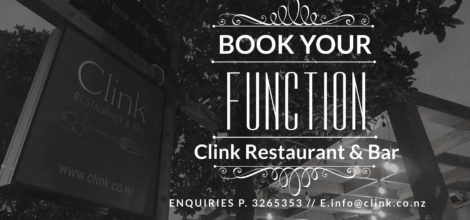 Time to think about your functions this summer!
It's time to think about booking your  function this summer to avoid disappointment. Clink is the perfect venue for your small or large group with 4 areas available for booking or for larger groups the whole venue. We have 3 menus to choose from with 2, 3 or 5 courses and several canapé and platter options for a more casual event.
Dare to be different with your team and come out to Sumner for the day and get the team on a surfboard, stand up paddle board or an electric bike for some fun at the beach. We have teamed up with other local businesses to offer you some interesting choices for your day, finishing up at Clink. If action isn't your thing your crew might like to sip away the afternoon learning more about craft beer, fine wines, cocktail making or a certain spirit. Our knowledgeable team has some great masterclasses to offer and what a great way to finish the year.
Email us today to discuss ideas and options tailor made to suit your requirements!