Functions at Clink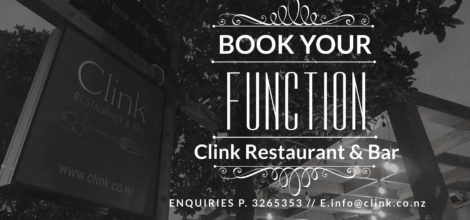 Time to think about your functions this summer!
It's time to think about booking your  function this summer to avoid disappointment. Clink is the perfect venue for your small or large group with 4 areas available for booking or for larger groups the whole venue. We have 3 menus to choose from with 2, 3 or 5 courses and several canapé and platter options for a more casual event.
Dare to be different with your team and come out to Sumner for the day and get the team on a surfboard, stand up paddle board or an electric bike for some fun at the beach. We have teamed up with other local businesses to offer you some interesting choices for your day, finishing up at Clink. If action isn't your thing your crew might like to sip away the afternoon learning more about craft beer, fine wines, cocktail making or a certain spirit. Our knowledgeable team has some great masterclasses to offer and what a great way to finish the year.
Email us today to discuss ideas and options tailor made to suit your requirements!